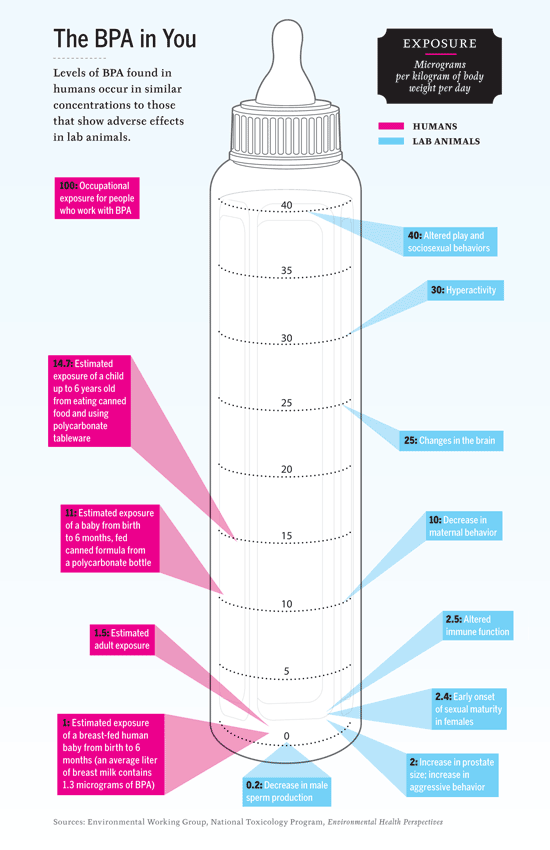 Back in the 1950s, we all thought plastics were going to be the "it" material of the future. Without regard for health or environment, we went full throttle ahead and plastic became a way of our everyday lives. But some progress comes at a cost.
Bisphenol A, commonly called BPA, is a controversial manufactured chemical found in the lining of food cans, certain plastic water bottles and other plastic containers. Researchers have linked the hormone-mimicking chemical (it mimics estrogen) to a host of health issues for adults, children and babies. Among the potential links – behavioral and developments effects, especially in growing babies and kids. The smart folks over at Consumer Reports just this past winter called into question the safety of BPA in any food or beverage container.
While more than 8 billion tons of BPA are produced a year, we're one company committed to being BPA-free. All of our bottles, accessories and packaging are BPA-free and because we're committed to health and environment, our bottles, accessories and packaging are 100% free of any plastics. Our bottles are made from recycled glass and our grippers and caps are made from 100% food-grade silicone. Rest assured, with BottlesUp, you're getting a product designed with better health in mind.