Watch Laurel Herter, creator of bottlesUp Glass Water Bottles in "Girl Talk".
If there's one thing we like beside glass, it's water.  Here are a couple of photos of the May River taken a few steps from our studios in Bluffton.  Who wouldn't be inspired by colors and scenery like this?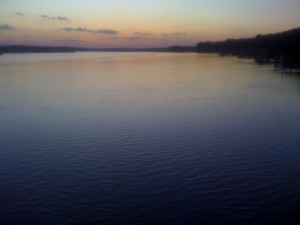 We love living in Bluffton, S.C. – it's located right along the coast near Hilton Head and along the May River. Our studios are right along the May River, a near perfect inspiration for our art. Recently, travel expert Eric Hastings to tour our hometown for brief tour. Check it out.
And if you're ever in Hilton Head, send us an email and step over to Bluffton and say hello. We'll take you on a tour of our hometown, our studios and the community of artists thriving here.