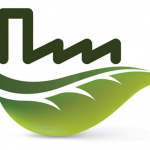 One of the questions we frequently get is why we don't have our glass water bottles made in the United States.  Here's the short answer: we made every effort to find a glass company that could meet our green standards, our capactiy needs, and our quality demands. After a search of 2 years they weren't to be found in the U.S. – it was frustrating for us, but also a reflection of current challenges in manufacturing here in the States.  From that point, we expanded our search to our closest neighbors. After additional review and considerations, we partnered with Pavisa in Mexico City, a company known for their conservation and green efforts along with incredibly skilled glass artisans. We also liked that they are a major glass company with their own curbside recycling program, further reducing the carbon footprint of our glass water bottles.
The glass artisans, blowers, and employees at Pavisa are committed to sustainable and green efforts along with creating beautiful, functional glass products.
They save more than 30% on energy consumption by using recycled glass which they source from their own curbside recycling program.
They have an in-house water recycling program
They have sophisticated dust collectors to prevent environmental pollution
Using recycled glass reduces air pollution by 20% and water pollution by 40%
In addition to their green efforts, the artisans at Pavisa make beautiful glass. You can see their work with our reusable glass water bottles, but they also manufacture glass for other companies. Another beautiful example? The beautifuul hand-crafted bottles for Patrón Tequila bottles. 
We're proud to partner with Pavisa – a company committed to beauty and the environment – just like us.